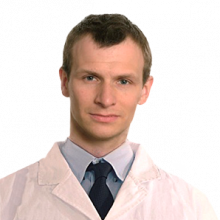 Certified vascular surgeon, phlebologist.
Patients are admitted:
"Baltic Vein Clinic"
115 Kr. Barona Street, Riga
Phone: 67847200
Apply for consultation
Marcis Gedins
President of the Latvian Phlebologist Association, Member of the European Association for Vascular Surgery, Vascular surgeon of the Pauls Stradins, Clinical University Hospital, Had in-service training in the clinics of Germany, Holland and Sweden.
Specialises in DUPLEX ultra sound, diagnostics and treatment of the pathologies of the veins and arteries of legs.
Performs the following vein surgeries:
Endovenous laser surgery (EVLT)
Endovenous radiofrequency obliteration  (RFO)
Vein surgeries accordingly to the Miller – Varady method
Reconstructive surgeries of artheries
Feedback
Pakalpojumu kvalitāte, zinoši speciālisti, laipnība. Saglabāt esošo līmeni un tiekties uz augšu. Jauna aparatūra, jauni un zinoši speciālisti. Sirsnīgs paldies flebologam Mārcim Gediņam!